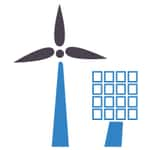 Energy Management
Degrees offered: B.Voc., Diploma, M.E /M.Tech., M.Phil., M.Sc., MBA, P.G.D
Q&A : 25 Question
What is Energy Management
Energy management is a process by which any form of energy is used effectively and sustainably. It is a branch of science that involves planning to reduce the cost involved in the production of energy but still producing enough energy that is required to satiate consumer's demand. Energy management is a step towards minimising global warming, carbon footprint and greenhouse gas emissions. It not just helps to reduce the cost of production but also helps the company produce energy which is of better quality.
Energy management is a vast subject, and understanding it is rather complex. Every sector is in dire need of young, passionate, energetic professionals who can think out of the box, who can provide something new to the market, and so is the case with the energy sector.
Eligibility Criteria (UG & PG) of Energy Management
Candidates seeking entrance exam for MBA in energy management must have done B.Tech /B.Sc. from a recognised university.

Candidates must have completed their graduation with a minimum aggregate of 50%.


Entrance Exams for Energy Management
Common Management Admission Test (CMAT) – This is a national level entrance exam conducted for all the management courses by NTA. CMAT is valid for JNU, and all the AICTE approved colleges and universities. The entrance exams are mostly held in January.

Symbiosis National Aptitude (SNAP) – The entrance exam conducted by Symbiosis Pune for the admission to PG courses mostly in December.

Xavier's Aptitude Test (XAT) – This is a national level exam conducted in online mode, mostly in January. About 150 colleges seek the marks obtained in XAT to provide admission to the colleges.
Scope of Energy Management in India and Abroad
According to a study released by the US Energy Information Administration in the year 2011, "In the year 2008, China and India, accounted for 21% of the total world energy consumption. By 2035, both countries will account for 31% of world energy use."
With the increased energy consumption, it is very important to maximise energy management to save the degrading planet and country's economy. Energy management not just reduces pollution or climate changes but widely affects the economy of any country by saving millions.
Course Fees Energy Management
Minimum Fees
Maximum Fees
Private
Government
Private
Government
PG

55.00 K

P.G.D in Energy Management at Symbiosis Center for Distance Learning, Pune

25.50 K

M.E /M.Tech. in Energy Management at School of Energy and Environmental Studies, Devi Ahilya Vishwavidyalaya, Indore

16.30 Lakhs

P.G.D.M in Energy Management at NTPC School of Business, Noida

2.30 Lakhs

P.G.D in Energy Management at National Power Training Institute, Faridabad
Course Subjects
It is a 2 years program which is further divided into four semesters. The course has been discussed roughly in the following table –
Business Statistics

Energy Management

Global Strategic Management

Energy Audit

Export-Import Management

Business Progress Integration

Environmental modelling

Non- Renewable Sources

Sustainability Standards

Energy Sustainability

Business Communication

Financial Accounting
Careers in Energy Management
MBA is the most sought degree in post-graduation for about 80% of India. There is a never-ending line of MBAs struggling in the market for employability, but an MBA in energy management will open the doors of various government and non-government organisations.
India is the 6th largest consumer of energy, and the consumers are up-surging every day, but the primary source for energy production remains limited.
Having an MBA in energy management will set you apart from the crowd by giving you the ability to create plans, discuss strategies with brilliant minds to overcome this huge production-consumer gap.
Some of the fields where MBA professionals can be employed have been listed below:
Educational Institutes

Health Care Providers

Pharmaceuticals and Biotechnology Industry

Chemical Industry

Environmental Management and Conservation

Research Firms
Upcoming trends
Various start-ups have adopted technologies such as Blockchain Technology and Quantum computing in the energy sector for improving energy efficiency, reducing the greenhouse effect and making electricity affordable for consumers. This will lead to an increased demand for energy, and therefore an upsurge in energy management system will occur.
Under the government scheme "power for all", various companies are developing new technologies to reduce production cost and reduced electricity cost for consumers, thus catering to the needs of both consumer and producer.
With the development of electric vehicles, combustion vehicles will soon be replaced, thus creating more energy demand by 2050.
The energy demand is increasing in both residential and non-residential areas, but the primary source of energy production is limited. This gap between limited primary sources and increasing energy demand will require more energy management systems in future.
Job Profiles and Top Recruiters
| | |
| --- | --- |
| Job Profile | Job Description |
| Reporter (energy market) | Reporters mainly report insightful news and analysis about the current price trends. They come under the economic beat of a news portal. |
| Product Manager | This is a managerial post. They are generally responsible for the production of a new product and leading the team that is responsible for improvising it. This is an important profile in any organisation. |
| Research Associate | Research associates are responsible for organising and conducting research on the markets and the economy. They are employed by asset management firms and financial institutions. |
| Energy Auditor | Energy auditors help in improving the energy consumption of residential as well as the commercial buildings. An energy auditor is important for creating ample opportunities for the advancements of the current trends. |
| Energy Consultant | As their name suggests, energy consultant, analyse the energy consumption of various companies to reduce energy costs and provide a better result. |
| Account Manager Sales | Account Manager Sales of a company maintain the existing relationships of the company with the clients. Sales management also comes under them |
Top Recruiters in Energy Management
Following is the list of top recruiters for MBA in energy management:
1. Sun Edison
2. Tata power
3. NTPC
4. Reliance Power
5. Damodar Valley Corporation
6. National Power Corporation of India
7. Lanco Infratech
8. CLP Power
9. Neyveli Lignite Corporation
10. Adani Power
11. NHPC
12. Torrent Power
Average Salary
An MBA in energy management can easily help you to get a job with a minimum salary of approximately Rs. 4 - Rs. 7 lakhs per annum, depending on your professional knowledge and expertise.
Some of the job profile with their average salaries have been tabulated below:
| | |
| --- | --- |
| Job Description | Average Salary |
| Reporter (Energy Market) | Rs. 5-8 Lakhs p.a. (Approx.) |
| Product Manager | Rs. 10- 15 Lakhs p.a. (Approx.) |
| Research Associate | Rs. 4- 6 Lakhs p.a. (Approx.) |
| Energy Auditor | Rs. 5-8 Lakhs p.a. (Approx.) |
| Energy Consultant | Rs. 6-9 Lakhs p.a. (Approx.) |
| Business Development Manager | Rs. 3-6 Lakhs p.a. (Approx.) |
| Account Manager Sales | Rs. 12-16 Lakhs p.a. (Approx.) |
Required Skillset for Energy Management
Energy management is a vast and complex field that won't be tackled by just academic knowledge. So here are some basic required skills for every professional working in the energy sector:
Decision-making capabilities - As an energy management professional, you will have to work in various projects of utmost importance, and therefore it is very important to be able to make the best decision in everyone's intention. Some of these decisions would be a combination of costly and fast. To be a good decision maker, you will have to have negotiation skills and critical thinking.

Communication Skills – The most important and basic skill required to pursue or excel in any course. One needs to know how to express their thoughts and views to the co-workers, clients and employers in order to make them understand the viewpoint or task.

Leadership Skills – Leadership skill set an individual apart from their peers. Everyone can work individually, but what matters is how good you are as a teammate.

Patience and consistency – Any change requires time, and when we are talking about the energy sector, it will surely take time to make required changes as most of us are resistant to changes even if that is for something better, therefore the ability to be consistent and the patient is a must for an energy management professional.
Course Curriculum for Energy Management
There is an incessant demand for energy, and this demand will further increase by 50% over the next 10-20 years. The country is in dire need of professionals who can tackle such a demand by innovations, and logical thinking and that is exactly what the MBA in energy management bestows a student with.
It is a two-year programme designed to create skilled professionals in energy management. This course is designed to give you a sense of understanding about the energy market, for its betterment and development.
This course will deal with renewable energy, energy transmission and distribution, its extraction and production, energy trading, energy finance etc.
Popular Energy Management Entrance Exams in India
Popular Energy Management Colleges in India VIEW ALL
Frequently Asked Questions (FAQs)
Question: Is there any bachelor's program for Energy management?
Answer :
Yes, there are several courses for bachelors program in energy management. The students can seek admission in Bachelor of Science in renewable energy, bachelor of businesses in energy management, bachelor of technology in renewable science.
Question: Which is the highest paid job in energy management?
Answer :
Account Manager Sales is the highest paying job in the energy sector. You can easily get a salary package of Rs. 12- Rs. 16 Lakhs p.a. (approx.).
Question: Which are the top 5 colleges for energy management?
Answer :
Top five college for energy management has been listed below:
University of petroleum and energy services, Dehradun

MIT School of Technology, Pune

Symbiosis institute of international business, Pune

Pandit Deen Dayal Petroleum University, Gandhinagar

Management Development Institute, Gurgaon
Question: What is the future of energy management students in India and Abroad?
Answer :
With the incessant growth in the energy demand, there is a dire requirement for professionals who could strategies and provide the nation with innovations to increase the energy supply. It is one of the best career fields as the need for energy is said to increase by 20% in the upcoming years.
Question: Are there any government agencies set-up for energy management?
Answer :
Yes, Bureau of Energy Efficiency(BEE) is an agency set up by the government for the development of programs that are energy efficient and can increase the production of energy while controlling the cost of productivity.
Questions related to Energy Management
Showing 25 out of 25 Questions
Courses Similar to Energy Management
Interested in Energy Management? Find information around eligibility, career scope, jobs , colleges and exams and much more for free.